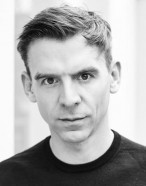 Iain McKee
AVAILABLE TO RECORD REMOTELY
Young, friendly, upbeat Northern sound.
Iain appears as Victor Joubert in the current series of the BBC's 'Musketeers'. He is about to complete filming on Matthew Vaughn's 'Kingsman 2' and recently completed filming on 'Peter Kay's Car Share 2'.
Other recent TV credits include: Higgy in 'Castles in the Sky' (BBC), Arnold Huxton in 'Mr Selfridge' (ITV), DS Brady in 'Murder on the Homefront' (ITV), Lionel Balfour in 'Endeavour' (ITV), Charlie Wilson in 'Mrs Biggs' (ITV), Anthony Stainfireld in 'Scott and Bailey' (ITV), 'The Karim Twins in 'Sinbad' (SKY).