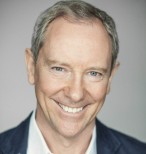 Robin Kermode
AVAILABLE TO RECORD REMOTELY
A natural, warm and persuasive voice. Bright and upbeat, to dramatic and rich – with a modern hint of irony where necessary! Robin is MC for the live ATP World Tour Finals annually at London's 02 Arena.
TV:
Rev. Jones in PLASTIC GANGTERS | Dr. Kemp in CASUALTY | Ray in MEN BEHAVING BADLY
Film:
Edward in CLOSE (2018) | Sir John Major in THE IRON LADY | Robert in SHINER
Theatre:
Leontes in THE WINTER'S TALE (Time Out Critics Choice Award) | Sir Edward Ramsey in THE KING AND I (London Palladium) | THE IMPORTANCE OF BEING EARNEST (London)
For more information visit Robin's imdb site here: https://www.imdb.com/name/nm0449418/.