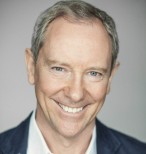 Robin Kermode
A natural, warm and persuasive voice. From bright and upbeat, to dramatic and rich - with just a hint of irony where necessary!
V/O: Robin is the official voice of tennis as MC for the live ATP World Tour Finals annually at London's 02 Arena & currently the voice of Capain Bligh on Channel 4's Mutiny
V/O Documentaries: Animal S0S, The Real Peter Mandelson (Channel 4), The D day Landings series (History Channel).
Film: Sir John Major in 'The Iron Lady' and 'Shiner'.
Theatre: Leontes in 'The Winter's Tale' (Time Out Critics Choice Award), 'The Importance of Being Earnest' and 'The King and I' at The London Palladium.
For more information and photos go to Robin's official site www.robinkermodeactor.co.uk